Dos & Donts of Cleaning Marble Worktops and Maintenance
Marble is one of the best choices for your house. Clean marble enhances the visual appeal of the house and also adds more functionality. It is soft, shiny and available in many patterns which makes it easily available in many designs. Similarly, cleaning marble is also not tough and is less time-consuming. All you need to do is to follow a regular cleaning routine.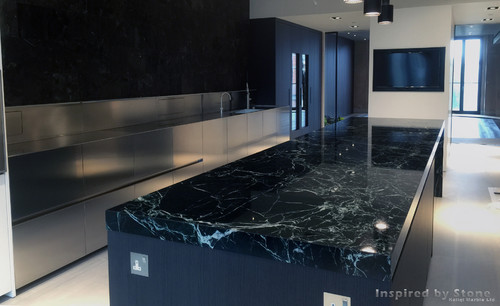 If you want your
marble worktops
to last longer with the same shine, then you need to be careful about the cleaning material you use for your marbles. As there are a lot of options available in the markets to clean the marble.
How to clean marble: Do's and Don'ts of cleaning marble worktops that you must follow
DO's for: Cleaning Marble
Seal the Marble Only When Needed
Marble surfaces need some extra protection from external factors like water, moisture, and dust that is why we need more sealing. Your packet of sealant from the local store always comes with an instruction booklet. Apply the sealant on the marble worktop while following the instructions correctly. It is not at all difficult or time-consuming work.
Clean the Spills As Soon As Possible
Unlike granite or quartz, marble is a sensitive rock against acidic substances such as fruit juice, soda, wine or coffee. It happens because of its porous structure. That is why it is best advised to clean any spills on the marble immediately. If you do not do that, it will lead to a permanent stain on your marble worktop which will ruin the overall look.
Marble Cleaning with Soft Sponge or Piece of Cloth
How to clean marble? Always use a sponge or soft piece of cloth to clean marble. Mix warm water with some cleaning product and apply that mixture on the marbles using a sponge or a soft cloth. It will remove the dirt and stains from the surface once you dry and rinse the area thoroughly, that also without any scratches.
DON'Ts for: Cleaning Marble
Do not Seal the Marble Frequently
Do not seal the marble frequently. Some marbles do not even need sealing. Be sure about your marble type before doing anything else. The kinds which require sealing also do not need it that frequently because marble cannot absorb it is in excessive amount. It will only end up creating an unpleasant look because of the thick coat on the surface.
Do not Use Anti-Scaling Cleaning Agents
Marble is a sensitive material, it will be very unwise of you to use anti-scaling agents to clean it. Since marble is a different formation of limestone, it would be better to use a different cleaning product for it. Otherwise, it will only cause dullness and damage to the natural form and structure of your marble worktop.
Do not Leave the Marble Surface Wet
Marble is very porous and hence capable of absorbing liquids. The more you leave the surface wet, the more water it will absorb and lead to a sticky and dull appearance. That is why it is better to dry the surface by yourself.
Do not Stand or Sit on Marble Countertops
The most important thing to be noted here is the fact the marble is not as strong and flexible as laminate or granite worktops. Whenever you are cleaning the marble worktops, do not sit, stand or lean on it. Marble is slippery and this might cause you a slip, or you might fall from it and end up moving to the hospital due to the serious injuries.
Cleaning and maintaining marble worktops are not that tough if you know what to avoid. The above list includes all the essentials that you need to know about how to cleaning marble and will help you in a smooth cleaning process. Marble worktop look beautiful and add a classy touch to the kitchen design. By following quick hacks, you can maintain the marble worktop for long.